Every week, I'll be featuring adoptable pets from local rescue groups. (Although the month of July was sort of a lost month, my goal is to get back on track with this feature.) This week, I'm sharing adorable adoptables from Friends of Homeless Animals (FOHA) and City Dogs Rescue (CDR). Ready to meet this week's featured pups, Montana and Maddox? Here we go…
First up, meet Montana from FOHA. Montana is approximately four years old, and is a Terrier/Australian Shepherd mix. Here's her bio from FOHA: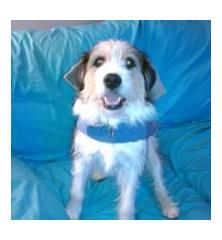 "Montana's owner was notified by the county that she is over the limit in the number of dogs she owns. Montana is sweet and lovable once she knows you.
She is a bit shy in the beginning. She is housetrained, has had basic obedience training, and is good with other dogs. Not suited for small children due to her shyness."
Do you have a spot for this sweet girl? Check her out here for more info.
Up next, meet Maddox from City Dogs Rescue. This handsome guy is looking for someone to scratch his belly: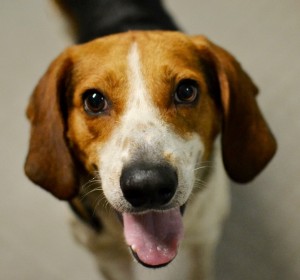 "I'm Maddox, a 2 year old Coonhound. I'm affectionate when you want me to be, I'm calm when you want me to be and I'm excited when you want me to be.
I love grown-ups, kids and other dogs. I'm fully house broken and I won't complain about my crate, but I don't really need it. I can be left alone with a bone and I'm as happy as can be. I love to go on long walks and sniff everything and I love it when you scratch my belly. Please adopt me!"
Perhaps you'd like to rescue this happy hound? Visit here for more info.
Is one of these pups for you? Visit FOHA or CDR for more info and to see many other wonderful pups available for adoption.
Bios and photos from the FOHA and CDR websites.  This post is not on behalf of or officially endorsed by either group.
Similar Smells: