Every week, I'll be featuring adoptable pets from local rescue groups. This week, I'm sharing adorable adoptables from Friends of Homeless Animals (FOHA) and City Dogs Rescue (CDR). Ready to meet this week's featured pups, Ace and Andy? Here we go…
First up, meet Ace from FOHA. Ace is approximately eight years old, and is an American Bulldog. Here's his bio from FOHA: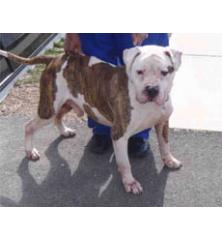 "Ace was saved from his life of abuse and neglect thanks to the kind heart of a citizen who reported Ace's living conditions to the local authorities. Although Ace did not have the best life so far, things are looking up for this big, sweet, goof!
He is a happy, affectionate dog who loves to have his belly rubbed – he will flop down on his back and smile up at you to invite you to rub, rub, rub.
Ace is good with other dogs and appears to like kitties. Ace is like a 'rock star' at FOHA. Whenever he appears, a crowd gathers to 'ooh and ahh' about how handsome he is and to pet that enormous head. Wouldn't he make a handsome addition to your family?"
Do you have a home for this handsome pup? Check him out here for more info.
Up next, meet Andy from City Dogs Rescue. This puppy is just too darn cute: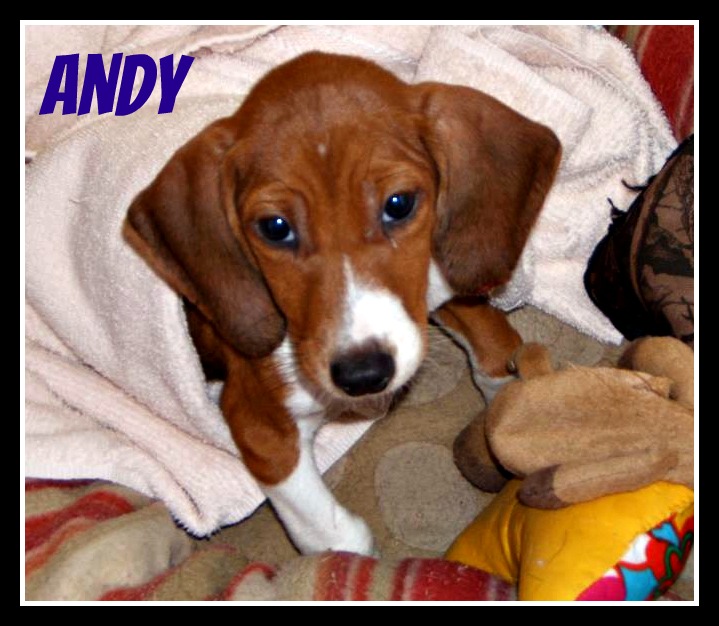 "Andy is a beautiful 8 month old Redtick Coonhound and Redbone Coonhound mix.  He is an absolute sweetheart and loves to follow his foster mom everywhere she goes."
Perhaps you'd like to rescue this happy hound? Visit here for more info.
Is one of these pups for you? Visit FOHA or CDR for more info and to see many other wonderful pups available for adoption.
Bios and photos from the FOHA and CDR websites.  This post is not on behalf of or officially endorsed by either group.
Similar Smells: