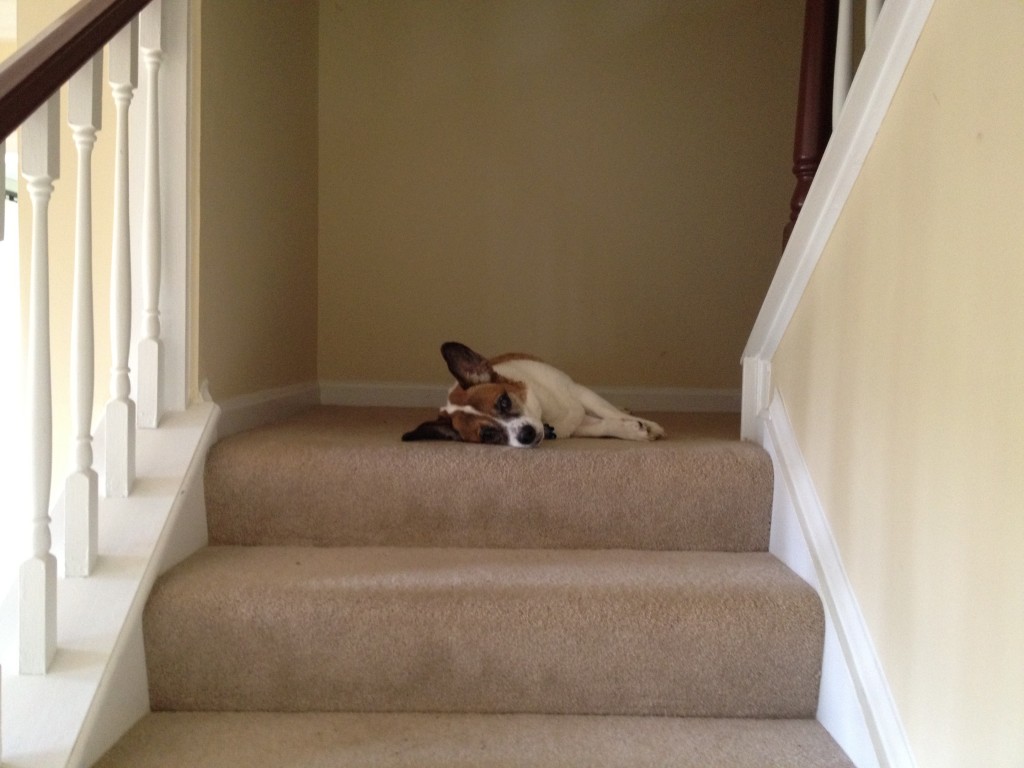 And she's making a stairway to Bella.
When you get there you know, that the stairs will be closed.
With a treat you can get to the next floor.
Ooh, you must pay to use the stairway to Bella.
I seriously can't help myself. The husband sent me this photo and it was just begging for a Led Zeppelin parody, don't you think?
Now, it's your turn. How would you caption this Bella?
Similar Smells: